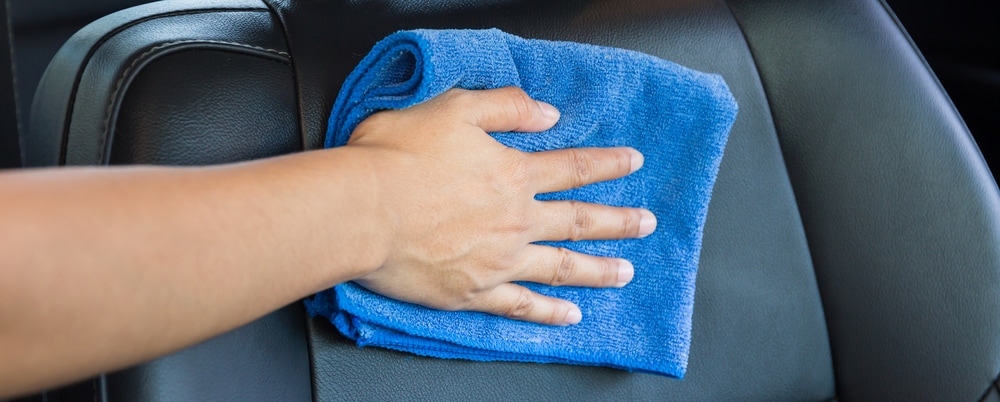 Whether you've had your eye on specific Honda sedans like the Honda Accord or Civic, or are checking out SUVs and crossovers like the CR-V or Pilot, premium leather seats are a true staple of this luxury brand and enhance your Oak Park or Cicero commute with more comfort. That's why our service team is here to break down leather seat care to ensure you maintain that comfortable ride for years to come. Learn more about how to clean leather car seats the proper way from the professionals at Honda City Chicago. 
Supplies You'll Need
Proper leather seat care begins by having the right materials for the job, and you may already have many of the things you'll need in your cabinet or garage. You may want to refer to your vehicle's owner manual to see if they offer any recommendations on how to clean leather seats. You'll need the following items for the job: 
Leather Cleaning Agent
Leather Conditioning Agent
Microfiber Towels
Soft-Bristled Brush
Sponge
Vacuum
Step 1: Prep and Wipe Seat Leather
First, you have to vacuum your seats to remove any dust, dirt, or debris caught in between the seats that can scratch or stain your leather cloth seats. Once you've given your seats a thorough vacuum, spray a leather cleaning agent onto a microfiber cloth and wipe away any remaining dirt or dust particles in a slow, circular motion.
Step 2: Brush and Clean
Next, as you apply the cleaning agent and it is still wet on the leather, softly brush the leather with a bristled brush as this will provide a deeper clean to the leather. If you notice and dirt or discoloration appear on the surface, simply wipe it away with a microfiber cloth.
Step 3: Dry and Condition
Lastly, you'll want to condition the leather to ensure the cleansing agents stay within the leather to protect it from damage and offer a better textured quality. Simply apply a small amount of conditioner to a microfiber cloth or sponge and then you can wipe your seats in a circular wiping motion. Be sure not to apply too much conditioner as this can grease your seats, remember to park your car in a garage or shady place to let your conditioner set before you get back in. 
Keep Your Honda Interior Intact with Our Service Team at Honda City Chicago
In order to keep your Honda vehicle's leather interior in great condition, you can always count on the Honda City Chicago service team to have your back and get you back on the road in no time. You can also find plenty of additional Honda maintenance features to help you take the right care of your car such as how to set up Apple CarPlay and Android Auto, or how to remove dents or scratches from your car. Contact us today for more information and to schedule a test drive at our dealership near Chicago!
Make an Inquiry
* Indicates a required field