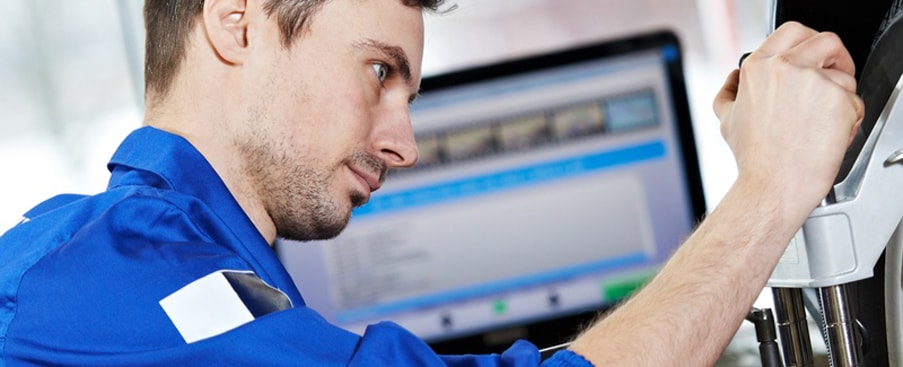 Need Quality Honda Service Near Cicero? Choose Honda City
Honda City is your local dealership for Honda service near Cicero. We are only 20 minutes away in Chicago. See us for all of your specific Honda service needs. Here are some quick and easy directions to us:   
Take South Laramie Avenue toward West 25th Avenue.

   

Turn right onto West 25th Avenue.

   

Turn right onto South Cicero Avenue.

   

Turn left onto West 47th Street.

   

Turn right onto South Pulaski Avenue.

   

Look for us on your right on 4950 South Pulaski Road.
Benefits of Routine Maintenance
Our service advisors welcome you to bring your vehicle for routine maintenance. Our trained technicians properly perform oil changes, fluid flushes, battery checks, tire rotations, and many more essential maintenance tasks. You can expect these benefits from routine maintenance:
When you change your oil frequently, you will notice your vehicle achieves optimal gas mileage.
Maintaining your vehicle helps you prolong its lifespan.
Your car becomes more reliable when it receives regular maintenance work. This means you don't have to worry about breaking down or random malfunctions on the road.
State-Of-The-Art Service Center
Bring your vehicle to our state-of-the-art service center. We utilize the latest auto repair technology to diagnose and repair your vehicle. Our trained technicians will bring your car back to its best condition. Scheduling an appointment with us is easy through our online form.
Parts Department
You can count on our parts department to have genuine Honda parts in stock. We can help you find any Honda part you need. For your convenience, we will help you find any part by VIN number. If you are in a hurry, you can always order a part from us online.
Service Your Honda at Honda City
Our service advisors are here to help you schedule your next appointment in our service center. You can count on us to bring you exceptional service from the moment you come in. Honda City is a great local option for Honda service near Cicero. Feel free to contact us online to ask our service department any questions. We look forward to meeting you.