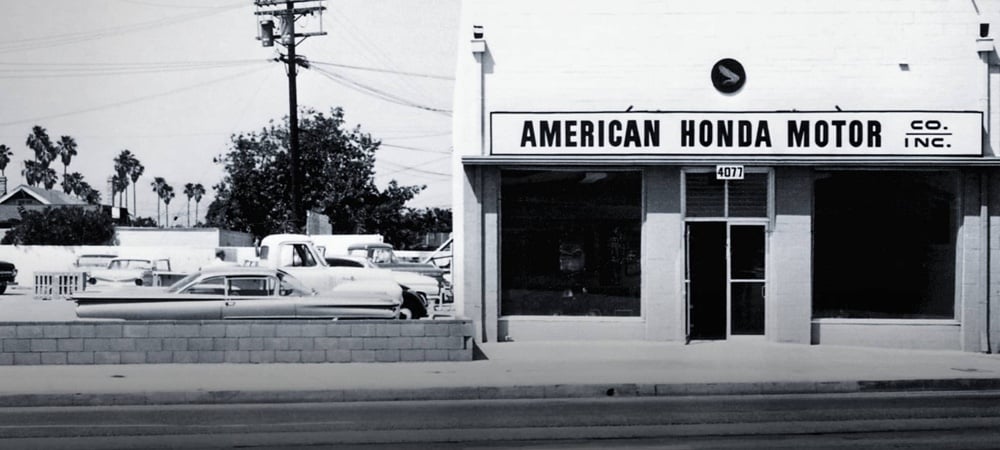 Given Honda's extreme popularity and sky-high reputation, it's hard to imagine a time when this iconic brand wasn't a fixture within the auto industry. But a look at the Honda history timeline reveals the drive and passion that catapulted Honda from a Japan-based motorcycle company to a global conglomerate. Let's take a look back at the roots of the brand, and find out how one motorcycle led to an extensive inventory of quality vehicles.
Ambitious Beginnings
1948: The Honda Motor Co. brand launched on September 24 by Soichiri Honda, the creative visionary of the company. Takeo Fujisawa joined the team one month later, which inspired a business partnership that would last a lifetime.
1953: Honda's Juno K-Type was entered into the Isle of Man TT Race, which introduced both Japanese motorcycles and Japanese riders into the international motor race world.
1957: The debut of the Dream C70 sets the new standard for the brand with a higher-output engine with a lower price than competitors.
1958: Honda becomes the top motorcycle manufacturer in the world, fulfilling a goal set just one decade earlier.
Fateful Expansion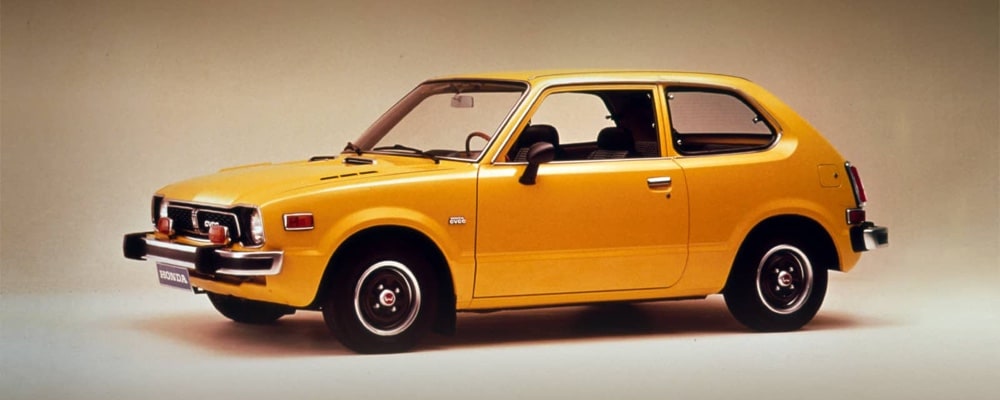 1960: Honda R&D Co. was established to expand the design team and create a growing outlet for new voices.
1962: Honda begins producing mini sportcars and trucks to enter into the automotive industry, and the Honda Sports S360 debuted - driven by Soichiri Honda himself!
1964: The automotive chapter expands rapidly with three new operations, including research and finance departments.
1966: Honda sales offices pop up across the nation in anticipation of the upcoming vehicle lineup.
1972: The Honda Civic is introduced, and customers immediately latch onto this small passenger vehicle. The Accord follows shortly after.
Modern Innovations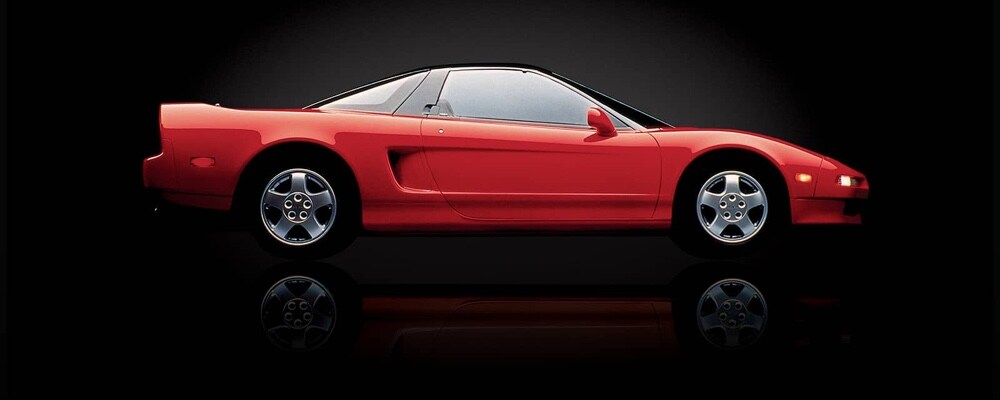 1979: The four-stroke engine with oval piston revolutionizes the motorcycle segment.
1981: The very first automotive navigation system makes its appearance, setting the stage for a new way to travel.
1987: The Honda Legend showcases the first Japanese airbag system, tested extensively for its reliability.
1990: The Honda NSX is born out of the team's passion for sleek and powerful sports cars.
1994: The Honda Odyssey marks its first appearance as a large-size minivan with a V6 engine.
Drive into the Future
Why not test drive a piece of automotive history in person? Visit Honda City to experience some of the brand's flagship vehicles, and see why this automaker has earned such an incredible reputation over multiple decades! Contact us today to get started.