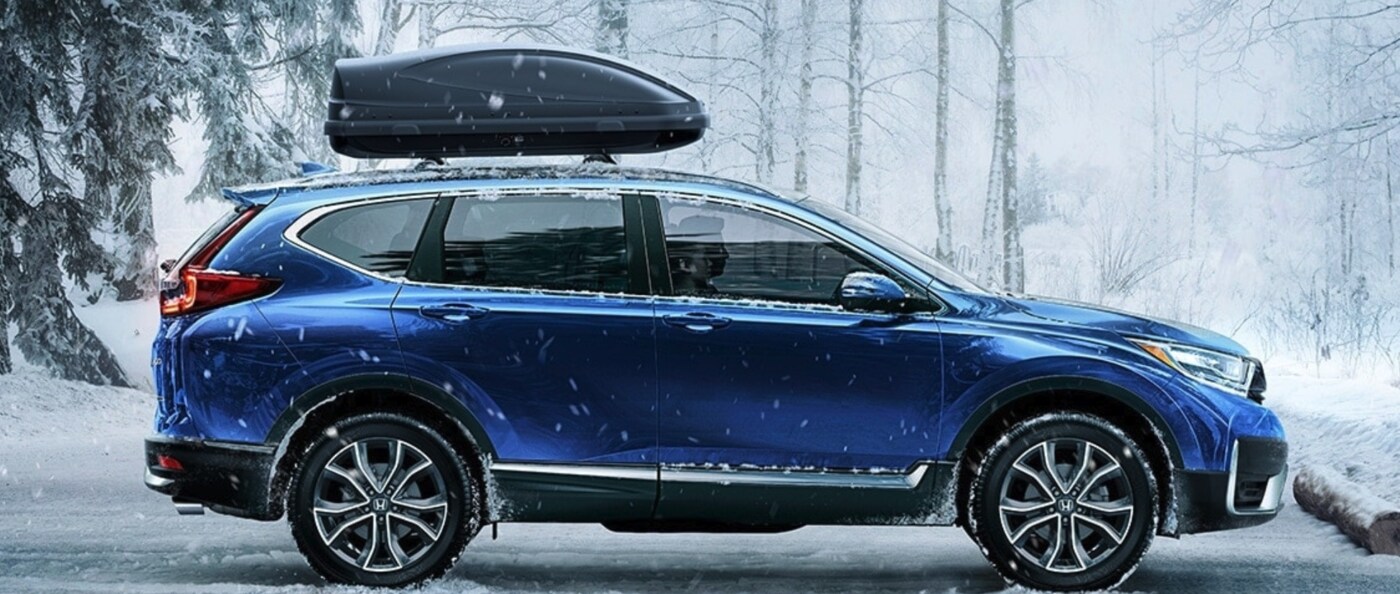 While standard 2WD or FWD capabilities can offer the ample support and handling you need on Chicago roads, if you're behind the wheel of a Honda, you want the best drivetrain to balance out your vehicle's already fuel-efficient performance. That's why SUV drivers can opt for Honda AWD models that take your Honda experience to the next level thanks to its advanced Honda Real-Time AWD™ with Intelligent Control System. Learn more about the Honda AWD capabilities and which Honda lineups feature this impressive system at Honda City Chicago. 
How Does Honda AWD Work?
So, how does Honda AWD work? Your Honda AWD capabilities are powered by the brand's unique Honda Real-Time AWD™ with Intelligent Control System. This consists of a front-wheel-drive vehicle with an added rear differential and multi-plate clutch system. If you hit a rough spot and your vehicle loses traction, these components will be engaged your vehicle's drivetrain system will automatically adjust to AWD to provide safer handling. While traditional AWD systems may lag before operating, the Honda Real-Time AWD™ systems offer a smooth and instant transition to make sure your vehicle never skips a beat. Unlike other mechanical AWD systems, this feature disengages on its own and takes up less energy to drive and control your vehicle resulting in a more stable performance no matter where the road takes you. 
What Honda Models Have AWD? 
With this improved drivetrain system at your fingertips on Cicero roads, you may be wondering which Honda models have AWD? You'll be glad to see that Honda Real Time AWD is found in the brand's celebrated SUVs and crossovers which include:
Find Your Honda AWD Model at Honda City Chicago
Are you ready to experience the difference a Honda AWD option can provide on Oak Park and Oak Lawn roads? Take a look at our inventory of new Honda cars for sale to see what suits you best along with many other great ways to save on efficient Honda crossovers and SUVs. Our finance team is here to answer your questions and help you get the leasing or financing process started on your next purchase. Contact us today for more information on our Chicago Honda dealership!