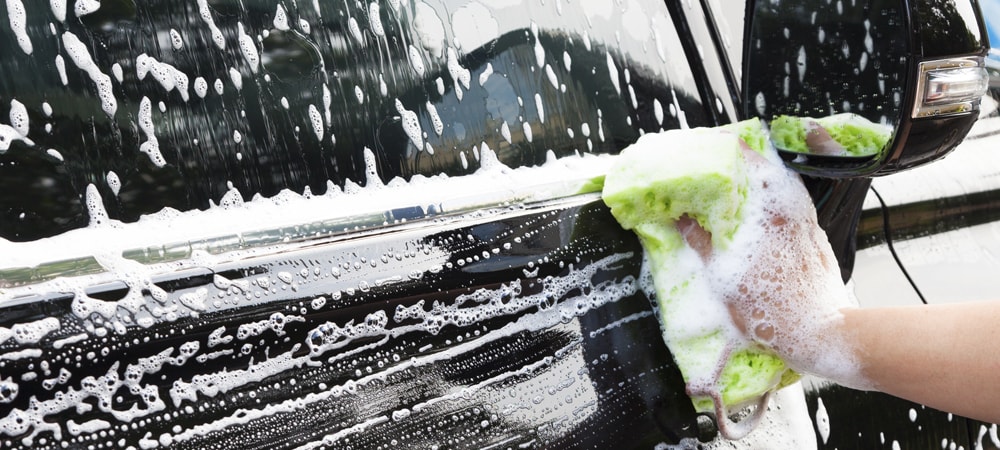 Hand Car Wash vs. Touchless Car Wash
If your car could use a little TLC after countless drives through Cicero and Oak Lawn, a trip to the car wash is the perfect solution. But should you choose a hand car wash or a hands-free car wash? Both methods will get your car back to its glossy glory, but the two have different advantages and disadvantages. Find out which service to schedule with Honda City Chicago:
Hand Wash Car Wash
If you've got the time, there's no more thorough cleaning than a hand car wash. Whether you schedule a service with a professional detailer or take care of the scrubbing yourself, washing a car by hand gives you the most in-depth clean and the most professional finish.
Advantages
Thorough Results

: Cleaning by hand gives better access to every nook and cranny of the car, including the undercarriage and other hard-to-reach surfaces. That means you'll get the best results possible.

DIY Affordability:

If you want to take matters into your own hands, head to the

parts department

and pick up a brush! A hand washes car wash can be even more affordable than a trip through the car wash after the initial investment.
Disadvantages
Professional Cost

: If you rely on a professional detailer to do the work, you'll pay a little more for both labor and materials. However, you'll also get an absolutely spotlessly clean.

Potential Damage:

A thorough rinse is necessary before a hand car wash in order to avoid scratching and scraping the car's finish. If you don't take the time to learn the right way to hand wash your car, you could cause more harm than good.
Touchless Car Wash
Sometimes you don't have the time available for full detailing, and that's where the hands-free car wash comes in. Quick and easy, there's a reason so many Oak Park drivers head to the touchless car wash:
Advantages
Fast Results

: A hands-free car wash can be completed in around 10 minutes, so you can take care of your car on your lunch break.

Lower Cost:

A touchless car wash tends to be the cheapest option, as well as the smallest time investment.
Disadvantages
Less Thorough

: A touchless car wash provides good general cleaning, but it can't reach all the spots that a detailer can reach and it often misses stuck-on debris.

Water Spots

: Most air dryers can't prevent water spots as effectively as a professional, so it's not a bad idea to give your car a pass with a microfiber if you have the time.
Trust Honda City Chicago for Expert Car Care
Whether you need cleaning supplies or you're ready to schedule your detail, Honda City Chicago has everything you need to keep your car in top condition. Contact us in Chicago with any questions!