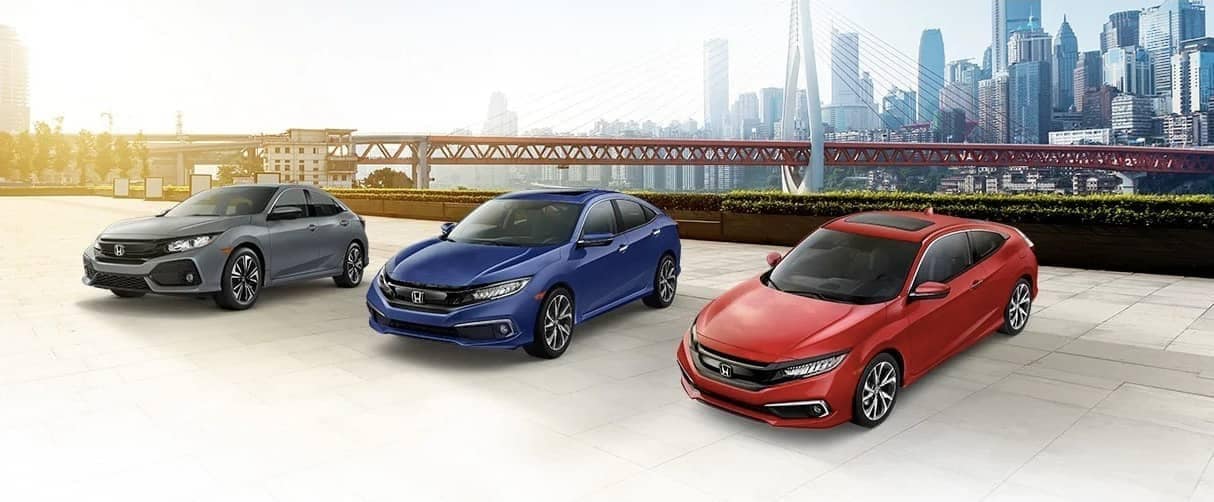 Smaller body style vehicles make for a more efficient ride throughout Chicago roads. Although as you conduct your next search, you may notice that there are available body styles such as a coupe or sedan. So, what's the difference between coupe and sedan cars? For starters, a coupe will have two doors while a sedan will have four, however there's much more to explore when comparing a sedan vs. coupe. Learn more to find out which is right for you with this coupe vs. sedan comparison from the experts at Honda City Chicago. 
What's the Difference Between Coupe and Sedan Models?
There are a number of ways you can spot the difference between coupe and sedan styles aside from the number of doors on the car. These are some additional ways you can tell whether you're looking at a Honda coupe or sedan: 
Door Count: The most immediate difference between the coupe vs. sedan is the door count. Coupes come with two doors and sedans come with four doors. 
Exterior Style: Besides the door counts, there are other style cues that signify a sedan vs. coupe. The shorter stature of the coupe results in styling adjustments that include longer doors and longer rear windows, which provide an overall sportier look. Sedans, on the other hand, tend to emphasize luxury styling, and the shorter doors provide a balanced side profile. 
Performance: The smaller size of a coupe lends itself to a sportier performance thanks to the decreased size and weight. Sedans often compensate for their larger weight and size with additional engine options and suspension upgrades.
Interior Size: Sedans typically offer seating for five, ample head and legroom, and more space for rear passengers than coupes. The space available for rear passengers is typically smaller for a couple and can usually only seat two. 
Cargo Space: Sedans are longer by design, so they naturally offer more cargo space. If cargo space is a priority, a coupe style may not be the way to go. 
Sedan vs. Coupe: Which is Right for Me?
While you can surely compare sedan vs. coupe models in many ways, it ultimately comes down to finding out which is right for your commute in Chicago. Drivers who expect frequent passengers or who have larger families may find that the coupe offers more individual and cargo space for a comfortable ride near and far. If you're looking for something that offers a smoother handling and a compact ride, then a Honda sedan might be what you need. With either option, you can always count on a powerful and reliable performance to keep you moving. 
Test Drive Your Favorite Honda Sedan or Coupe at Honda City Chicago
Now that you know the difference between coupe and sedan models, make your way over to Honda City Chicago today to experience your favorite Honda models in person. You can explore great savings on sedans and coupes with our inventory of new and used cars for sale. We also have plenty of features to offer quality Honda information such as how to set up Apple CarPlay or Android, where Hondas are made, and what mileage is good for a used car. Contact us today for more information and schedule a visit to our dealership in Chicago!