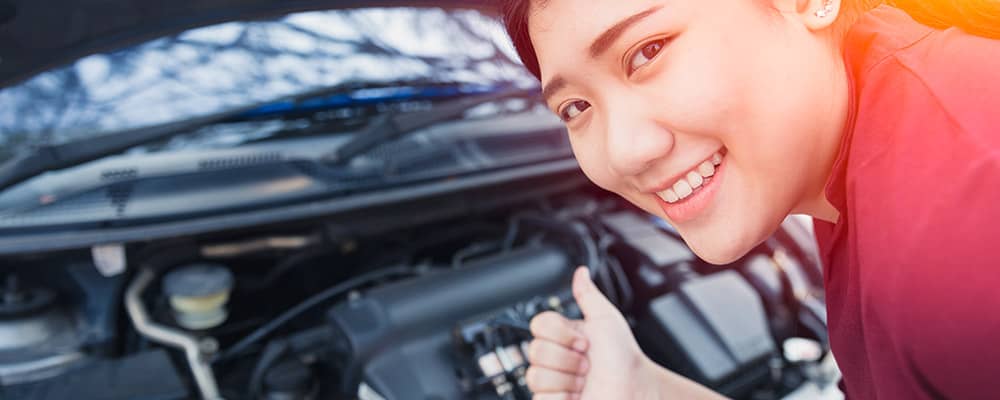 Transmission fluid is easily recognized as it comes specially dyed for identification purposes. In new models, the fluid starts off as a translucent dark red color. Learn more about this vital vehicle component at Honda City near Oak Park and contact our service center if you have any questions!
Schedule Service Essential Car Accessories
Transmission Fluid Color Guide
You may see your vehicle fluid darken from vehicle use and age, but contaminants can also alter the color if they make it past a malfunctioning transmission filter. Review our basic color guide to get a better idea if your transmission system has an issue, or fluids just need replacing:
Brand-new fluid: Dark red
Normal: Darker brick red
Service your vehicle soon: Deep blood red/rust red
Service your vehicle immediately: Burnt/almost black
Red Fluid Leaking From Car
If your vehicle has a leak and it is read fluid, odds are it is a transmission fluid leak. Thankfully, the red color makes it easy to identify the problem. You can also identify a transmission leak by
Odor: Transmission fluid usually smells like petroleum. If you notice a burnt smell, the fluid needs to be changed.
Consistency: Transmission fluid will look/feel oily and slick like engine oil or brake fluid.
Location of leak: Transmission fluid tends to leak at front of the car from the middle.
Get Ahead of Transmission Problems
With more manufacturers using advanced automatic transmission systems, you want to make sure you are using the right automatic transmission fluid and genuine OEM parts.
Check your owner's manual to find the correct transmission fluid for your vehicle, as well as the recommended maintenance schedule.
Regularly scheduled service can help catch issues before they become severe, and your local Honda service center will know when to inspect and replace transmission components or perform a transmission flush.
Rely on Honda City for Your Service Needs
If you find your transmission fluid color is too dark, or you think your car may be leaking, schedule serviceat Honda City. We can make sure your vehicle gets the care it needs and help get you back on the Chicago roads. Don't forget to check out our service specials so you don't miss out on a great deal!