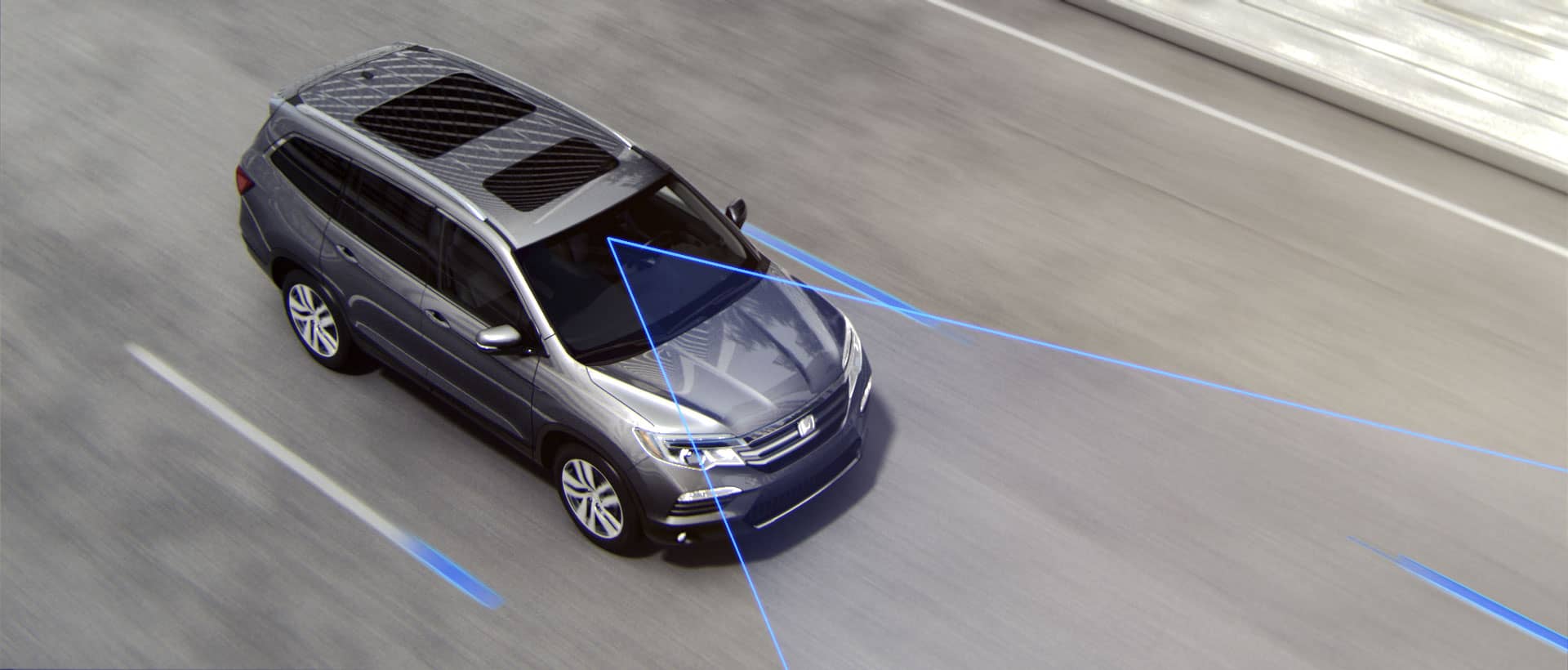 Honda works to provide Chicago drivers peace of mind while behind the wheel with their selection of advanced safety features. Lane Departure Warning is one such Honda feature included in the Honda Sensing™ safety suite that's standard in most new Honda models. Check out all this feature can do for you and your Oak Lawn commute with Honda City.
Contact Us More About Honda Safety
How Does LDW Work?
Using cameras near located near the rearview mirror of your Honda, this system detects lane markings and can tell your vehicle's wheels move past that lane marker. If that happens, a flashing indicator and beeping alert will warn you to move back into your lane. In certain situations, the seat and steering wheel will also vibrate to ensure you're aware you're drifting and can safely move back into your lane. This system can help prevent crashes from:
A vehicle sticking out too far in an adjoining lane
Sideswiping
A rollover
And more
This system is automatically activated when you start your Honda model. In other makes and models, it may need to be activated by pushing a button. Also, note this system will not go off if you're using your turn signal.
Lane Departure Warning Options
The Lane Departure System features warning options that let you customize the system to alert you the way you need so you remain safe on the Cicero streets and highways. These options include customized feedback, warning types, and more such as:
Haptic feedback warnings like seat and wheel vibrations
Visual alerts with a flashing lane marking symbol
Adjustable audible warning levels
The ability to disable the system
Highway's edge recognition
Test It Out Honda Safety Features at Honda City
The best way to fully experience the latest Honda safety tech is to test drive a model that comes equipped with it. From cars to vans to SUVs, Honda City has offers and incentives available for a selection of popular Honda models. Contact us with any questions or if you want more information on the Honda Sensing™ safety suite.