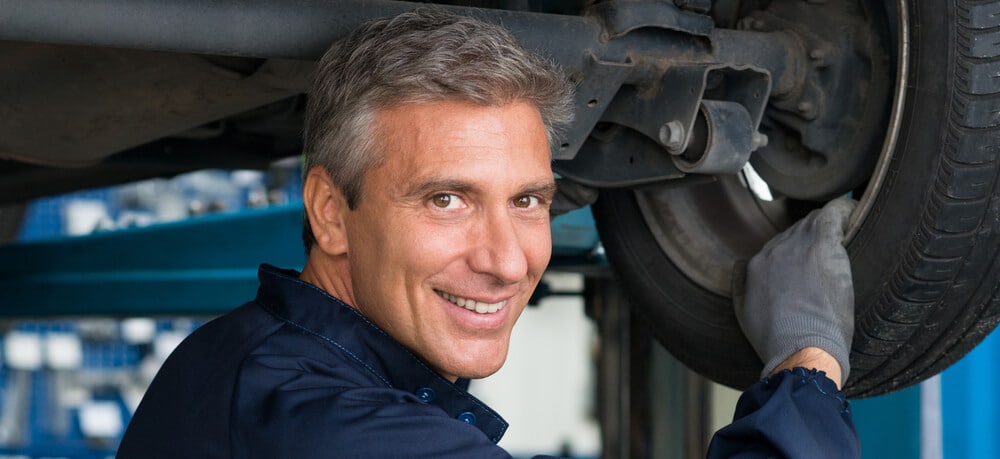 ​
Contact Us
Between oil changes and fluid flushes, it can be difficult to keep track of all of the recommended maintenance on your vehicle. While some drivers reap the benefits of consistent services, others start to wonder, "Are tire rotations necessary or can I skip a few appointments?" You might be surprised by just how beneficial rotating tires can be. In this guide, we'll tell you how often to rotate your tires and why you should stick with the recommended guidelines!
What is a Tire Rotation?
Whether you have a front-wheel, rear-wheel drive, or all-wheel drive vehicle, your wheels and tires undergo different stresses at different points of the vehicle. If you have a front-wheel drive car, your front-wheels undergo significantly more wear and tear than the rear set. If you drive a rear-wheel drive vehicle, your back tires might get the brunt of the driving force. This means that your tires wear unevenly from the front to the back of the car. Rotating your tires allows you to distribute that wear more evenly, which means you get a lot more mileage out of each set - and you spend a lot less money in the long run!
How Often Should I Schedule My Tire Rotation?
How often to rotate tires depends on your make and model of vehicle, as well as your driving habits. A good starting point for any driver is your owner's manual. Most manufacturers recommend rotating tires every time you get an oil change. If you drive 15,000 miles per year, consider rotating your tires twice per year. Based on your drivetrain and other factors, your technician will move the tires in different patterns. Usually the front tires are swapped with the rear tires, but performance vehicles and directional tires have different requirements.
How Do I Schedule an Appointment?
If it's been awhile since your last tire rotation, then there's no time like now to
schedule your service
with Honda City. We're located in Chicago, and we're proud to serve the Cicero and Oak Lawn area. And while we're happy to take care of your tires, feel free to check out our other
Honda services
if you'd like to add an oil change or inspection to your appointment!