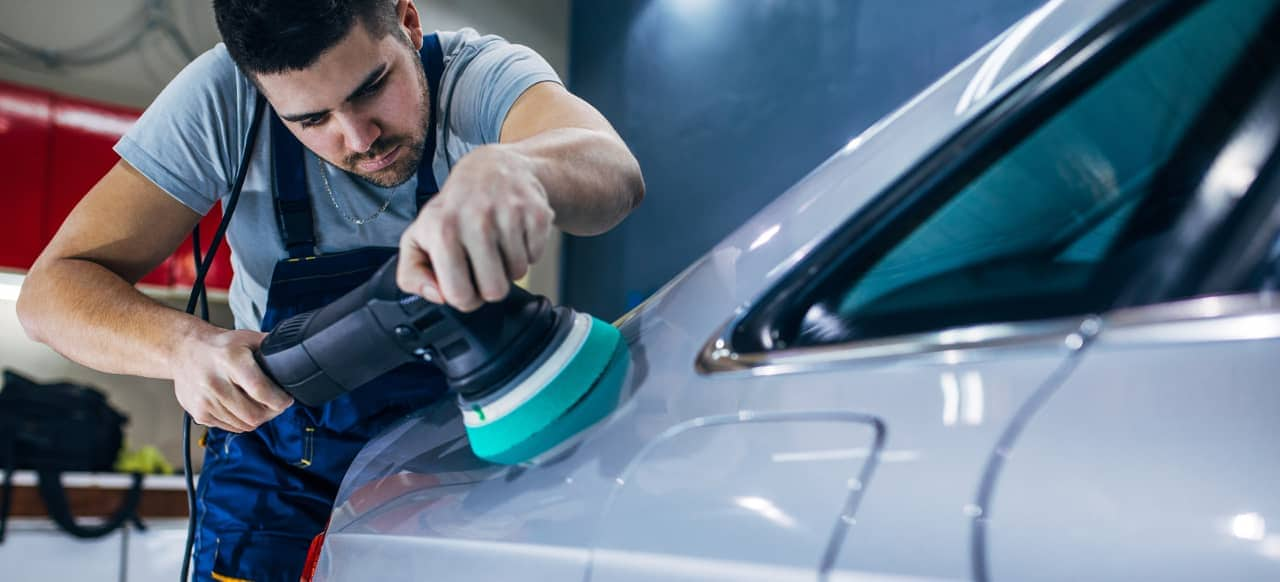 There's nothing like a freshly waxed car, but the process can take a little time and effort to get just right. So how often should I wax my car to maximize my results while minimizing my work? The answer depends on a lot of different factors. Overall, we think you'll be happy with a full car wax every six months. Let's go over the basics, so you can decide what's right for you and your vehicle!
Basics of Waxing a Car
A layer of wax protects your car's finish from the elements, so timing is important. Most people prefer waxing a car twice a year: once in spring, once in fall. This helps to protect your car against the extreme temperatures of summer and road salt in winter. But if you really want your car to shine, you'll love the high-shine results of waxing once per season. This gives your car the ultimate paint protection, which means your paint stays vibrant and your finish stays flaw-free.
How to Wax a Car
So you know that waxing a car is important, but do you know how to wax a car?
Start by washing your car. You can scrub your vehicle by hand or stop by the car wash, but either way, be sure to towel dry with a microfiber cloth afterward to prevent spots.
Park your car in a shaded area before you begin waxing to prolong your work time.
Grab your high-quality auto wax and an applicator. Using vertical or horizontal strokes will help to prevent swirls.
After covering an area with a thin layer of wax, buff off with a microfiber cloth before the wax dries. Working in small sections makes the job easier.
Step back and admire your hard work!
Find Out More at Honda City Chicago
If you are in the Oak Lawn or Cicero areas, stop by Honda City Chicago for all of your auto needs. We can help you find the supplies you need for waxing a car properly, and we'd be happy to take care of a full detailing if you'd prefer! Schedule your service with us today, or contact us with any questions about how to wax a car.