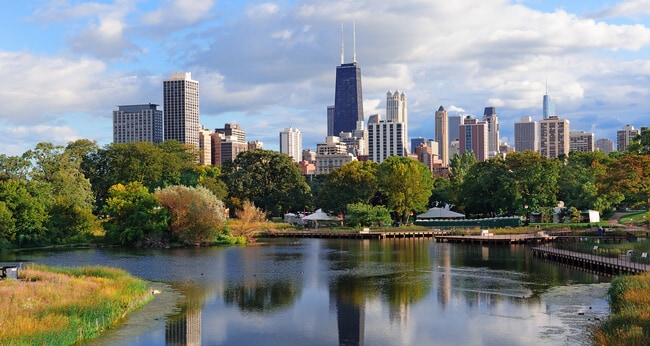 Hiking the Great Outdoors
Burden Falls in Shawnee National Forest - Choose this magnificent waterfall from 400 miles of trails. It's one of the highest in Illinois!
Mississippi Palisades State Park in Savanna - Enjoy challenging trails peppered with cliffs, caves, and gorgeous ravines. You can even go rock climbing at the Indian Head and Twin Sister rock formations.
Starved Rock State Park in Oglesby - Spring is the perfect time to visit the glorious running waterfalls in this beautiful state park.
Living History
Anderson Japanese Gardens in Rockford - 12 acres of serene Japanese gardens offer the opportunity to see rock gardens, authentic bridges, and a traditional Japanese tea house.
Fabyan Windmill at the Fabyan Forest Preserve in Geneva - See this historically correct, turn-of-the-century Dutch windmill that has been a longtime tourist favorite.
Grosse Point Lighthouse in Evanston - Did you know that there were so many shipwrecks off the coast of Evanston that a lighthouse was built in 1873? Climb 141 steps to an impressive view!
Cahokia Mounds in Collinsville - A rare experience! This site was formerly a prehistoric Native American civilization in A.D.1050 to 1200 and boasts the stunning Monk's Mound and Woodhenge calendar.
Before you go, gather all your Illinois travel information and don't forget to
get your car serviced
. Honda City's service center is the perfect place for a pre-road trip checkup.
Contact Honda City
today, and you'll be on your way!