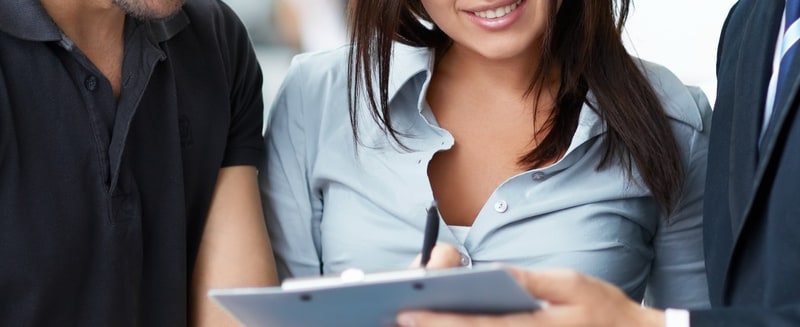 Get Competitive Auto Financing Near Oak Lawn Today
You've found the perfect car. Now, you can get started with smart financing at competitive rates for any credit situation. Our experts can guide you through each phase of the financing process. Start your stress-free, simple financing process today. We're ready to get you outstanding auto financing minutes from Oak Lawn:
Head north on South Pulaski Road.
Make a U-turn onto West 49th Street.
Honda City is located on 4950 South Pulaski Road.
No Nonsense Financing
Financing doesn't have to be complicated. Our financing center staff can clarify and guide you through the financing process without hassle or stress. We can handle any type of credit history and provide you with smart options that can boost your financial future. Start the process today securely through our easy-to-use online financing application.
Buying vs. Leasing
Can't decide whether leasing or buying is best for you? We've outlined the key differences between leasing and buying. Some factors might surprise you; but all are crucial when it comes to making a positive decision for your financial future:
Buying is generally more expensive when it comes to the down payment and monthly payments. However, once you're done making payments, it's up to you what you'd like to do with your vehicle. You can sell it for a potential profit or drive without a monthly payment-a serious boon for auto buyers.
Buying doesn't limit your usage in any way. You can make changes and customizations and drive without mileage limits.
Leasing offers down payments and monthly payments that are generally lower. Leases can offer the opportunity to drive new cars more often.
Leasing prohibits modifications to your car and limits the mileage you can put on it. Overages and damages can result in penalty payments at the end of your lease.
Simple Payment Calculator
Prepare your budget for your new vehicle purchase the smart, easy way. Our online payment calculator offers an incredibly user-friendly way for you to see how much car you can afford or how much the monthly payments will be.
Find Out More Today!
Don't delay-your opportunity for smart auto financing near Oak Lawn is here! Contact us, or stop by our finance center today to see how we can make your new or used car affordable for you with simple payment plans, advanced online tools, advice on your credit score, and competitive rates. Our financing experts are standing by to help you.